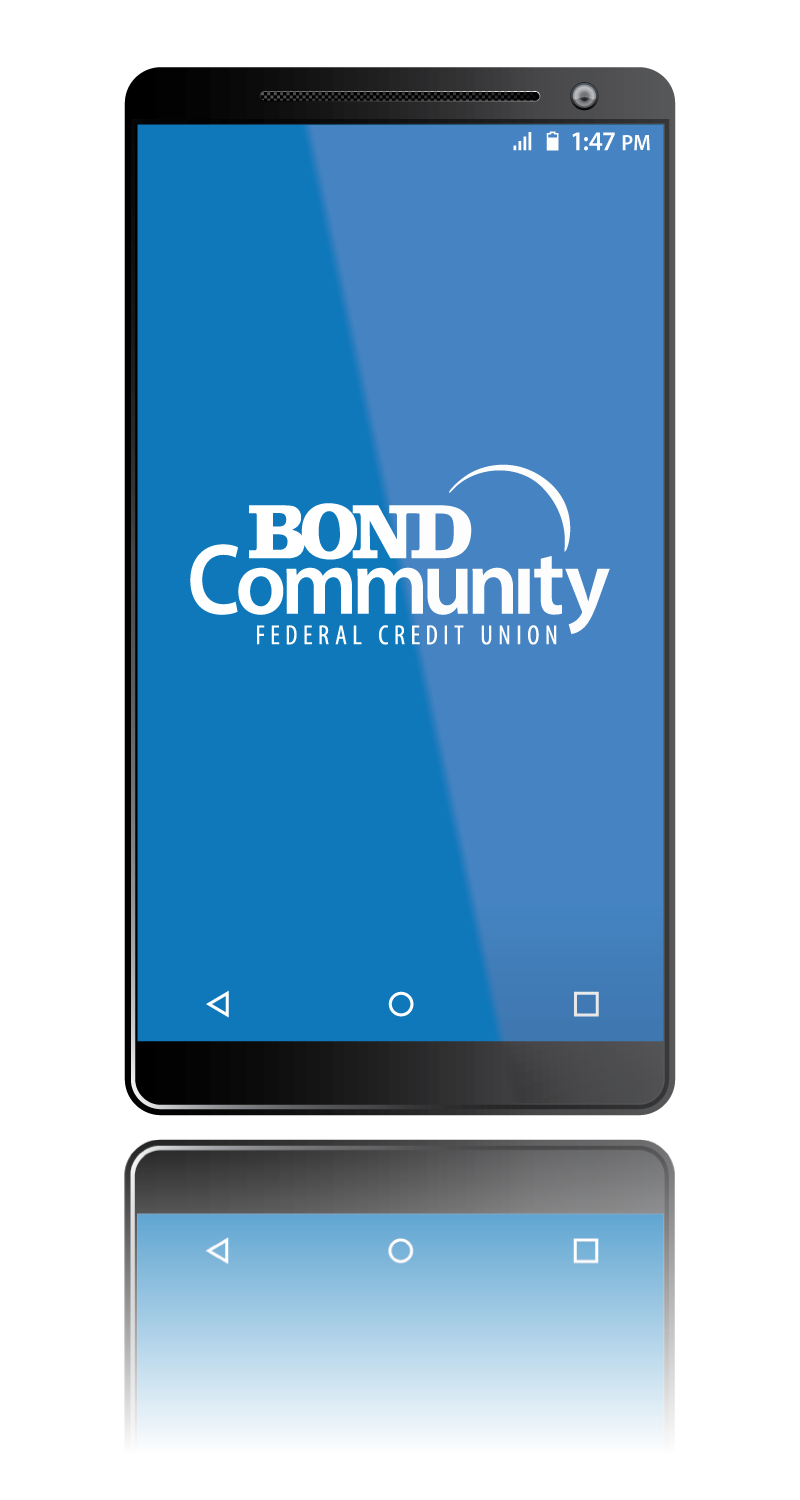 When asked for an App Code, enter: gomobilebond
Use your Virtual Branch (online banking) logon ID & Security Code; agree to the Terms & Conditions
Use the App
The tabs at the top allow you to check out your connected BOND accounts in a glance (or click on each account for detailed history & options), and you can view or set up transfers. You can also pay bills, though you must first set up merchants (bill pay recipients) through Virtual Branch to access them here.

All transactions are encrypted, and no personal or financial information will be stored on your phone.

Need a little help? Call our Back Office Manager, Teresa, at 866-525-0619, ext 216, or by email: teresa@bondcu.com.